Hill & Hill Farms are a committed supplier of quality seed products. Successful cropping depends on growers selecting the right genetics for their farm. Let our representatives help you make the right choice for your farm. Below are the brands we offer to help you achieve your goals.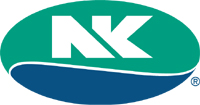 Seed Corn - NK
Ensuring your crop reaches its full potential begins with choosing the right seed and the right planting strategy. Only then can you work towards achieving your production goals.
The NK Brand Seed portfolio can help. Use it in concert with the expertise available from your NK Brand dealer, Hill & Hill Farms Ltd. and the NK team, and you'll reap the benefits of advanced seed technology and trusted agronomic know-how.

Seed Soybeans - NK
NK Brand soybeans are industry leaders for adding more income to your bottom line, year after year. All NK Brand soybeans are bred to provide you with the very best yield, pest tolerance, and dependability for the way you farm.
www.nkcanada.com




Seed Soybeans - Secan
(This logo is a registered trademark of Secan)
Secans roundup ready and conventional varieties are developed and produced in Canada to meet Ontario grower's needs. There is one that is right for your farm.
www.secan.com



(Logo is a registered trademark of Becker Underwood}
Soybean Innoculant - HiStick NT
Becker Underwood pride themselves on bringing new yield enhancing biostack technology that delivers performance and value to soybean growers.
www.BeckerUnderwood.com




Seed Wheat - C&M Seeds
C&M Seeds strives to provide Ontario producers with leading wheat genetics as well as developing new and existing markets that will utilize more Ontario grown wheat.
Strong connections to the milling and processing industries allow C&M Seeds to continually link leading agronomic and genetic traits to the Ontario end worldwide value chain.
Suppliers of hard red winter, soft red winter, hard red spring and Durum spring varieties.
www.redwheat.com

Seed Soybeans - HCI
Huron is a privately held Canadian agri-trading company based in Clinton, Ontario. Huron processes and distributes wholesale agricultural commodities to global feed and human consumption markets.
www.huron.com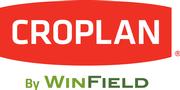 Seed Corn – Croplan
High performing Croplan seed is backed by the expertise and insights to help you reap the maximum yield potential from each field. By hand-picking seed from the industry's best genetics, we offer a broad selection of hybrids specially adapted to local conditions. Croplan's elite germplasm is combined with the latest traits and technologies to help you meet the specific challenges in each area of the field, no matter what conditions you face.
www.croplan.com